The SENCO Induction pack



LLSENDCIC have worked with Whole School SEND & Nasen, commissioned by the Department for Education, to create a free induction pack for new SENCOs.
The SENCO Induction Pack has been downloaded and used by many SENCOs, but we have also been told that many others have found it useful, including Parents & Carers, Teachers, Senior and Middle Leaders in schools, Advisory Teachers, Educational Psychologists and Students.
The SENCO Induction Pack is available to download for free from the SEND Gateway
Wharton, J., Codina, G., Middleton, T. & Esposito, R. (2019) SENCO Induction Pack: Supporting you at the start of your journey. Whole School SEND/DfE/LLSENDCiC/nasen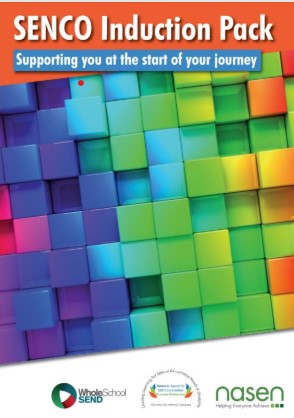 Understanding Inclusion



LLSENDCIC have worked with nasen to create an addition to the Mini Guide series.
This guide is for SENCOs, school leaders (including governors), teachers and support staff
The guide will support you to:
Consider your position with regard to inclusion in your setting

Identify how you can develop an inclusive ethos and practice

Reflect on the approach to inclusion taken in your setting
Download the guide for free from nasen
Wharton, J., Codina, G., Middleton, T. & Esposito, R. (2020) Understanding Inclusion. nasen mini-guide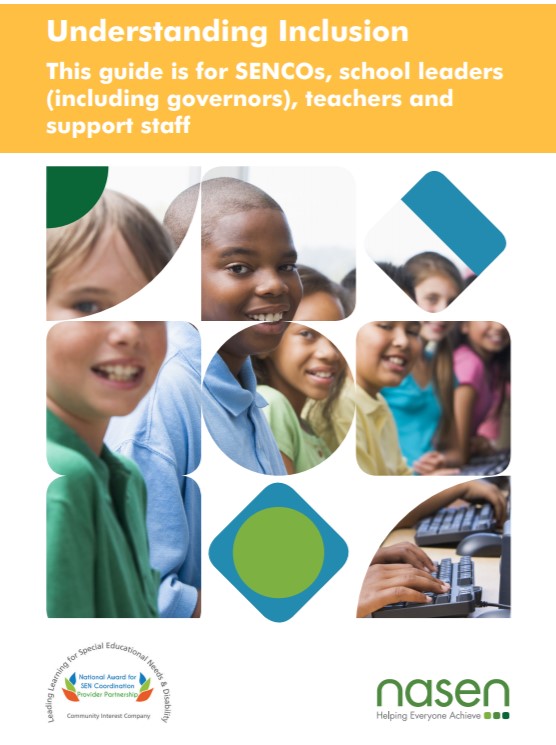 Leading on Inclusion
This comprehensive resource provides a range of perspectives on inclusion, giving SENCOs the opportunity to consider the principles and practice that underpin their leadership role.
Offering a blend of academic and professional knowledge, each chapter explores different aspects of the role of the SENCO and supports areas that will be considered as part of the National Award for SENCOs.
A variety of essential topics are covered, from the importance of SEND provision and multi-disciplinary practice, to the role of the SENCO and leadership.
Available from all good bookshops, including Routledge
Beaton, M., Codina, G., Wharton, J. (2021) Leading on inclusion: The role of the SENCO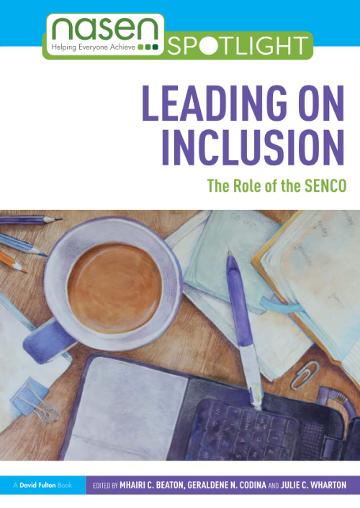 TheSENCO Forum
The SENCO Forum
The SENCO Forum is an independent e-community, of mainly education professionals, with a particular interest in special educational needs and disabilities (SEND). Many members are SENCOs (special educational needs coordinators) but this is not a requirement – everyone who is involved in SEND is welcome, including class teachers, teaching assistants, advisers, consultants, parents, young people etc. The Forum also welcomes members from across the United Kingdom England and has a significant international membership (e.g. SENCOs working in international schools or support services).
The Forum provides opportunities for people to ask questions, offer suggestions, discuss and debate, and share information and resources, in the field of SEND. To join the Forum, follow the link below and complete the short 'request to join' form. You will then be asked to click the link in your email inbox; once approved, you will be able to access the Forum.
If you have questions or queries about the activities of the Forum or require any further information about its work please contact Christopher Robertson (Chair of the Forum's Advisory Group) at: robertsoncml2@gmail.com
SEN Policy Research Forum
This Forum contributes intelligent analysis and the use of knowledge and experience to promote the development of policy and practice for children and young people with special educational needs and disabilities. It provides policy review and critique through policy seminars, policy papers and a website blog.
It was established in 1993 and has since then published over 40 policy papers which can be downloaded from its website :
It has also recently released a policy review based on key themes from these seminars which reflects a contemporary history of the field (also downloadable from website).
The Forum is independent of any organisation and is led by a group of academics, consultants, local authority officers and researchers; and co-coordinated by Dr Peter Gray and Professor Brahm Norwich.
You can join the Forum and receive invitations to seminars and receive policy papers; you can also join the Forum blog and communicate with other members about issues and events in the field (there is no fee).
You are every welcome to join.
© Copyright Leading Learning for SEND Community Interest Company (LLSENDCiC) Twitter:@PPNASENCO